AV1 case study: local authority ensures education and inclusion for long-term absent students with telepresence robots
Began working with AV1 in 2019
Current fleet 50 robots
Managed and allocated to schools by the Children's Services within the council
Background
The council started with two AV1s as a pilot, and have now procured 50 following great results.
Julie Young is the Post-16 advisor for Somerset County Council, and works to ensure every young person has the support, skills and confidence they need to make the transition to post-16 education, employment or training. Along with other teams within Children's Services, Julie works to ensure that vulnerable children have access to an education that suits their requirements.
About their project

The model in Somerset is set up to be self-sustaining. The council bought 50 AV1s with funding awarded to reduce and prevent future escalation of need, through an ICT innovation project.
The council charges schools a small fee to loan the robots when they need them. This covers the Service Package (the ongoing cost to maintain AV1), with a small contribution towards growing the council's robot collection each year, so they can help even more children in the future.
For schools it is a really cost-effective way to provide support for students across all key stages. It allows children to take part in real lessons, and keeps them in the school ecosystem of friends and teachers.
The council manages the distribution to schools through the county library service, which delivers to all locations in the county on its rounds. Billing is done through existing invoicing systems for council-supplied services. The cost includes support, training and additional insurance against theft or damage.
Impact
Somerset have used AV1 to help vulnerable children with a wide range of challenges, including:
Long term illnesses, like cancer
Anxiety and mental health issues
Chronic fatigue syndrome
Autism and Asperger's syndrome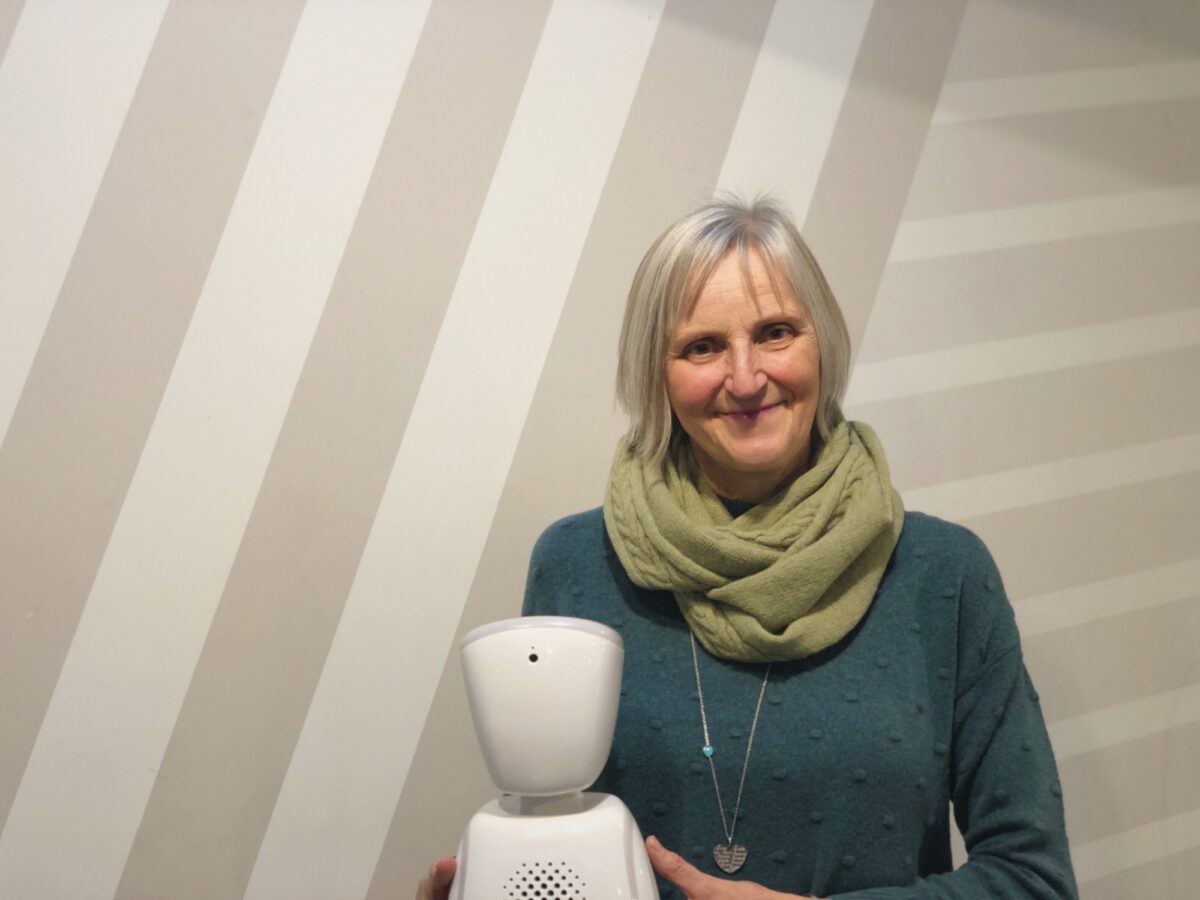 From a council and schools perspective, AV1 has many benefits. The scheme has been warmly praised in our recent Special Educational Needs & Disabilities (SEND) inspection, which highlighted them as a huge positive. It also helps schools to achieve personalised learning opportunities for every student, which is a fantastic point to show Ofsted. It is a cost-effective way of providing support for young people that other students and staff also love to be part of, both in the classroom, where they're looking after the robot and for the user.

– Julie Young, Post-16 advisor, Somerset County Council
For some, the biggest impact has been allowing them to stay caught up with work.

– Amy Pope, Additional Learning Support Manager, Strode College (click for case study)
Looking for more information?