UK Komp case studies
Organisations such as care providers, NHS Trusts and local authorities use Komp to help people live independently for longer.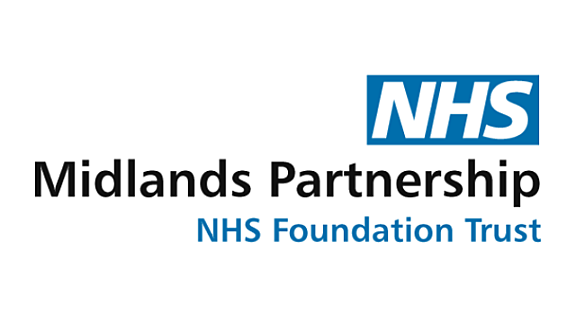 Midlands Partnership NHS Foundation Trust
Using Komp across a range of services to support digital inclusion and remote appointments.
Services include:
Pre-dementia
Community Nursing
Learning disabilities
IAPT (Mental health)
Key successes include:

Enhanced digital inclusion

Improved DNA rates

Remote working

Improved infection control for staff and the organisation
When we rapidly deployed video consultations as part of our Covid response we didn't have a robust way of accommodating service users with accessibility or training needs. The Komp device enabled us to provide a rapid and easy means for service users to easily join a video consultation and receive care from within their own home that otherwise wouldn't have the access or the ability to join a video consultation through a phone/tablet/computer.

Associate Director of IM&T Transformation, Midlands Partnership NHS Foundation Trust
NHS Western Isles
"Highly recommend the device 11/10''

A broad range of user profiles and staff have benefitted from NHS Western Isles' Komp project
NHS Western Isles uses Komp to digitise appointments and is improving digital inclusion for the following user profiles:
Old age

Learning disability

Pre dementia

Mental health

Also non-clinical uses in social prescribing.

No Isolation provides training and support throughout all Komp projects. This means we can ensure its success, as well as getting regular feedback. Two team members at NHS Western Isles told us:
"I would recommend the device'10/10!"
"Highly recommend the device 11/10."
Angus Council
Komp helped significantly reduce anxiety levels for local residents
In July 2020, Angus Council commenced a two month pilot trialling out Komp devices. The pilot gave them an understanding of its benefits and support for local residents, such as:

Reducing social isolation and loneliness
Increasing sense of belonging in the community
Reduced anxiety
Improved wellbeing
Following successful partnership work, in January 2022 the council expanded their Komp project.

Martha's story

Living independently in Forfar, Martha, 91, suffers from severe anxiety which meant she would make many calls a day to her GP, local ambulance and responder service when not required. Given her family live far away, local carers support her daily needs.

The Komp device was placed in Martha's home. She received calls, photos and messages from her children, grandchildren and siblings. The impact on her wellbeing and sense of belonging was immediate.
Komp is a great tool as there is nothing else like it out there. It is perfect the way it is. The features and capabilities of the device are great, it's good to keep it simple. If you were to add more features then it becomes too complicated for the user and you move towards an 'Alexa' type device (which is too complicated for some users), you also lose the quality of the current Komp device.

Glenda Hunter, Technology Enabled Care Development Officer, Angus Council