AV1 case study: Somerset County Council
The council started with two AV1s as a pilot, and have now procured 50 following great results
For children suffering long-term illness and absence, AV1 has helped Somerset County Council achieve:
Increased attendance rates
Phased reintegration of students who were missing school
Better educational prospects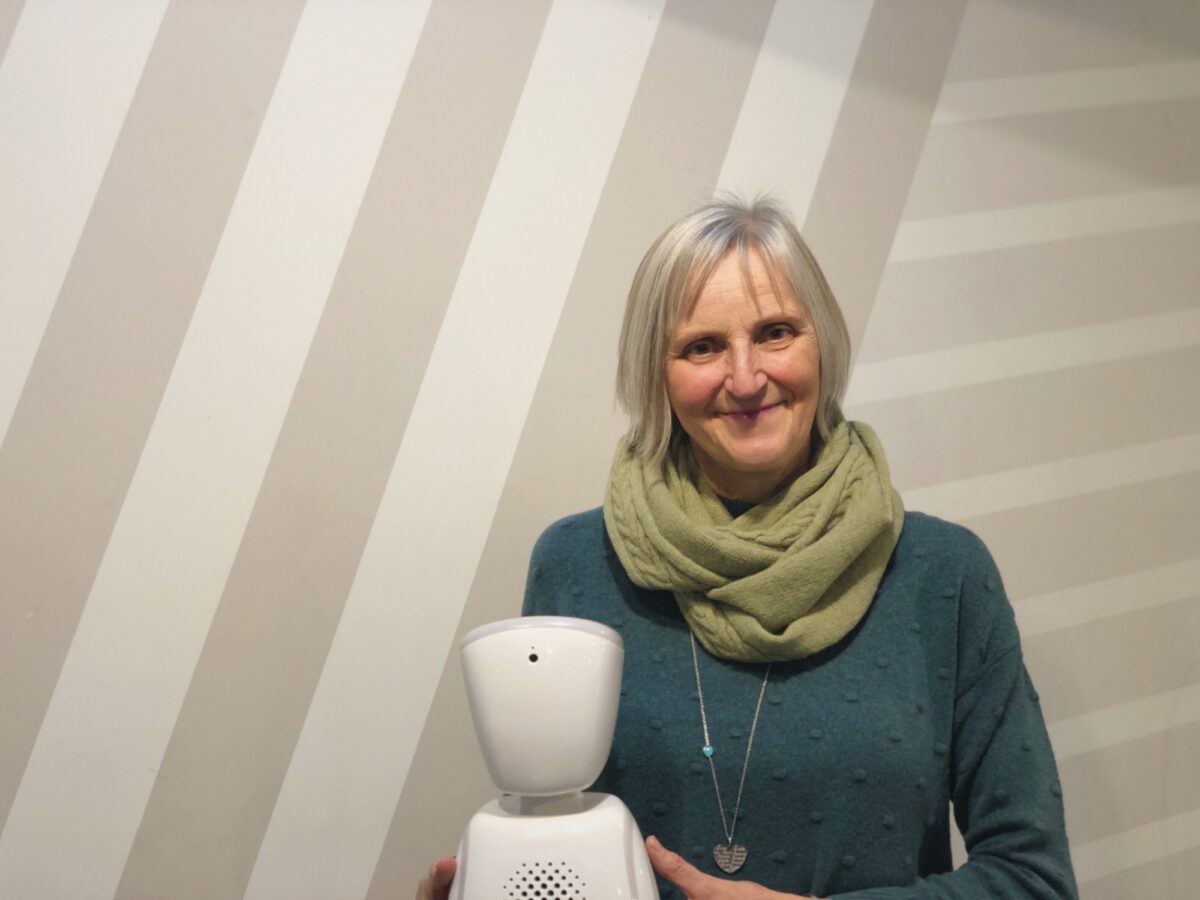 Julie Young is the Post-16 advisor for Somerset County Council, and works to ensure every young person has the support, skills and confidence they need to make the transition to post-16 education, employment or training. Along with other teams within Children's Services, Julie works to ensure that vulnerable children have access to an education that suits their requirements.
In Somerset we had increased numbers of children requiring additional support. I first saw AV1 on the BBC's The One Show and was struck by how it would be perfect for many of our young people. We bought 2 to start a small pilot in south Somerset. The pilot was so successful that we expanded our programme to 50 AV1 robots so we could offer more schools and families the chance to benefit.

– Julie Young, Post-16 advisor, Somerset County Council
Somerset have used AV1 to help vulnerable children with a wide range of challenges, including:
Long term illnesses, like cancer
Anxiety and mental health issues
Chronic fatigue syndrome
Autism and Asperger's syndrome
"There are huge positives to having AV1s. There are so many different ways you can use them, which gives them huge potential to support young people.

From a council and schools perspective, AV1 has many benefits. The scheme has been warmly praised in our recent Special Educational Needs & Disabilities (SEND) inspection, which highlighted them as a huge positive. It also helps schools to achieve personalised learning opportunities for every student, which is a fantastic point to show Ofsted.

It is a cost-effective way of providing support for young people that other students and staff also love to be part of, both in the classroom, where they're looking after the robot and for the user."
Somerset Council's Sustainable Model
The programme in Somerset has been set up to be a self-sustaining model. The council bought 50 AV1s with funding awarded to reduce and prevent future escalation of need, through an ICT innovation project. They hire out the robots to schools who need them, which cover the ongoing costs of the programme, with a small contribution towards growing the robot collection each year, so they can help even more children in the future.

For schools it is a really cost-effective way to provide support for students across all key stages, allowing children to take part in real lessons, keeping children in the school ecosystem of friends and teachers and helping to prevent social isolation.

The council manages the distribution to schools through the county library service, which delivers to all locations in the county on its rounds. Billing is done through existing invoicing systems for council-supplied services. The cost includes support, training and additional insurance against theft or damage.
Want to talk to us?
To find out how AV1 could work for your area, call us on +44 2036 959 242 or book a demonstration.